Wisconsin Open Education Symposium
The third annual WI Open Education Symposium will be held online on Friday, October 27, 2023 from 9am to 4pm and is hosted by Madison College. This Symposium is a space for inclusive and open sharing and conversation, and creating meaningful collaborations to advance OER work. All are welcome to attend and contribute. There is also an online Workshop Day for interested participants on October 26, 2023 from 10am-4pm. You can register for this online workshop within the Symposium registration form. For questions regarding the Symposium, please email Rachel Becker.
Register for the Symposium
Online Workshop Day
October 26, 2023 at 10am-4pm. Faculty who are interested in adopting OER are encouraged to attend. OER are readily available to adopt within courses for general education, business management, finance, information technology, early childhood education, nursing, health and wellness, college success, and more! Check out the WTCS OER Repository.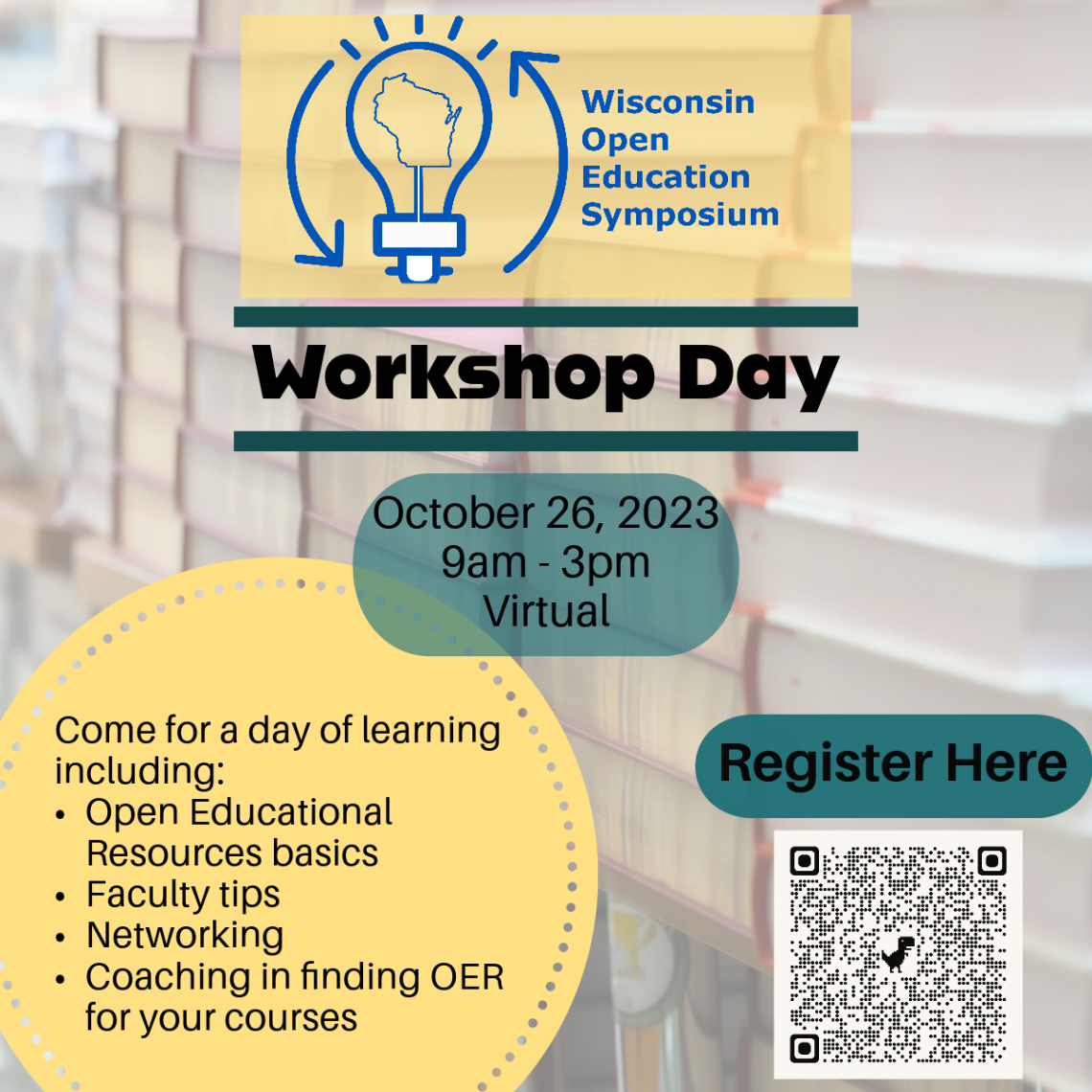 Symposium Keynote Panel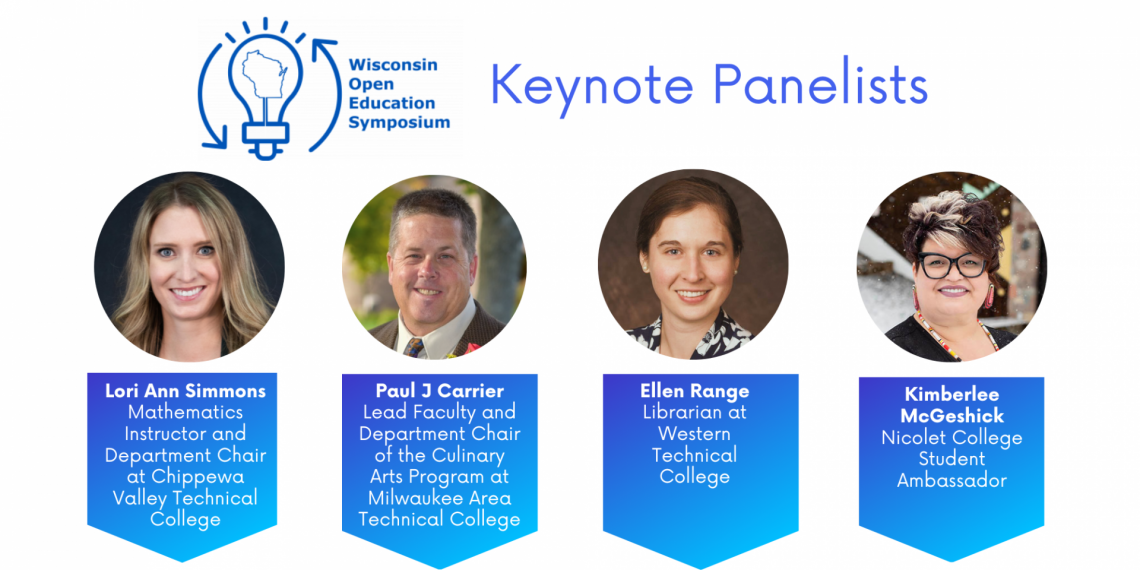 Meet our Keynote Speakers:
Ellen Range, Librarian at Western Technical College
Lori Ann Simmons, Mathematics Instructor and Department Chair at Chippewa Valley Technical College
Paul J Carrier, MS CCC CFBE, Lead Faculty and Department Chair of the Culinary Arts Program at Milwaukee Area Technical College
Kimberlee Soldier, Nicolet College Student Ambassador
Save the Date!
Add to Google Calendar
Add to Outlook Calendar
Add to iCalendar
Connect with us!
Meet the Symposium Planning Committee.
Facebook Group | Twitter | LinkedIn
To view recordings from prior years, see our Past Symposia page.

This work is licensed under a Creative Commons Attribution 4.0 International License.