Adult Education & English Language Learning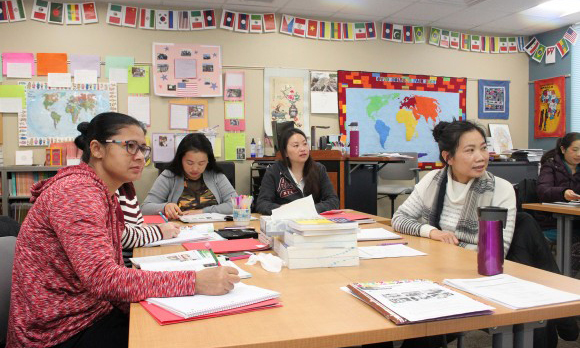 Adult Education programs support adult students who are building academic skills, working to earn a high school credential, working to improve their employment situation, and/or who are learning English.
A major support for WTCS Adult Education programming is federal Adult Education and Family Literacy (AEFL) funding, which prepares adult learners to:
Successfully enter and succeed in postsecondary certificate, technical degree or diploma programs, apprenticeship training, associates degree, transfer and/or other postsecondary education
Attain and retain meaningful and sustainable employment
Effectively support literacy development and academic success within the family
Become informed and productive participants in community and civic life
Become self-directed and lifelong learners
Adult Education includes several categories of adult learning, including:
AEFLA Grant information can be found on the AEFLA Grant Page.
Ability to Benefit
Ability to Benefit (ATB) is a financial aid provision which offers adult education students the opportunity to enter a WTCS career pathway program, earn a high school credential or its equivalent, and obtain funding for applicable tuition/fees under Title IV federal aid. ATB is accessible for students of all backgrounds, abilities, and socioeconomic levels, and is especially beneficial for low income and first-generation college students.
ATB has three eligibility options:
Passing an ATB acceptable academic assessment or entrance exam
Completing 6 college credits (or equivalent) without financial aid
Participating in the WTCS ATB State Process

.

All institutions participating in the WTCS ATB State Process must sign an MOU of participation and agree to provide all required services. Furthermore, the participating college(s) agree to provide ATB identified pathways and all required client reporting data. Please view the WTCS ATB State Process FAQ for additional information.
For more information contact Christina Lorge, WI AEFLA State Director/AVP-OSS
ATB Professional Development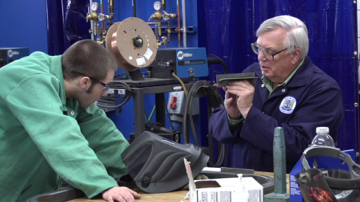 Additional Resources
Links